Emantor Technoedge recently announced successful compliance with the ISO 9001:2015 certification process. This quality management certificate is in respect to the "Software Development, Web Development, Online Shopping and Inventory Management, Mobile Recharge Solutions,Money Transfer Services, AEPS Services, Internet Marketing and Seo.
We are provide Connect with us for B2B & B2C Software Development,Reseller, Ecommerce Portal.
Discussion For Plans With Clients
I think of a conversation plan as a written, step-by-step guide designed to generate a meaningful discussion.
KYC Agreement
KYC laws were introduced in 2001 as part of the Patriot Act, which was passed after 9/11 to provide a variety of means to deter terrorist behavior.
Project Development
The project is developed according to the client's requirement.
Training Schedule
Solution is done by fixing training schedule with client after our team project is live.
Project Live/Start Transaction
After the project development is done live, he or she can start the client transaction.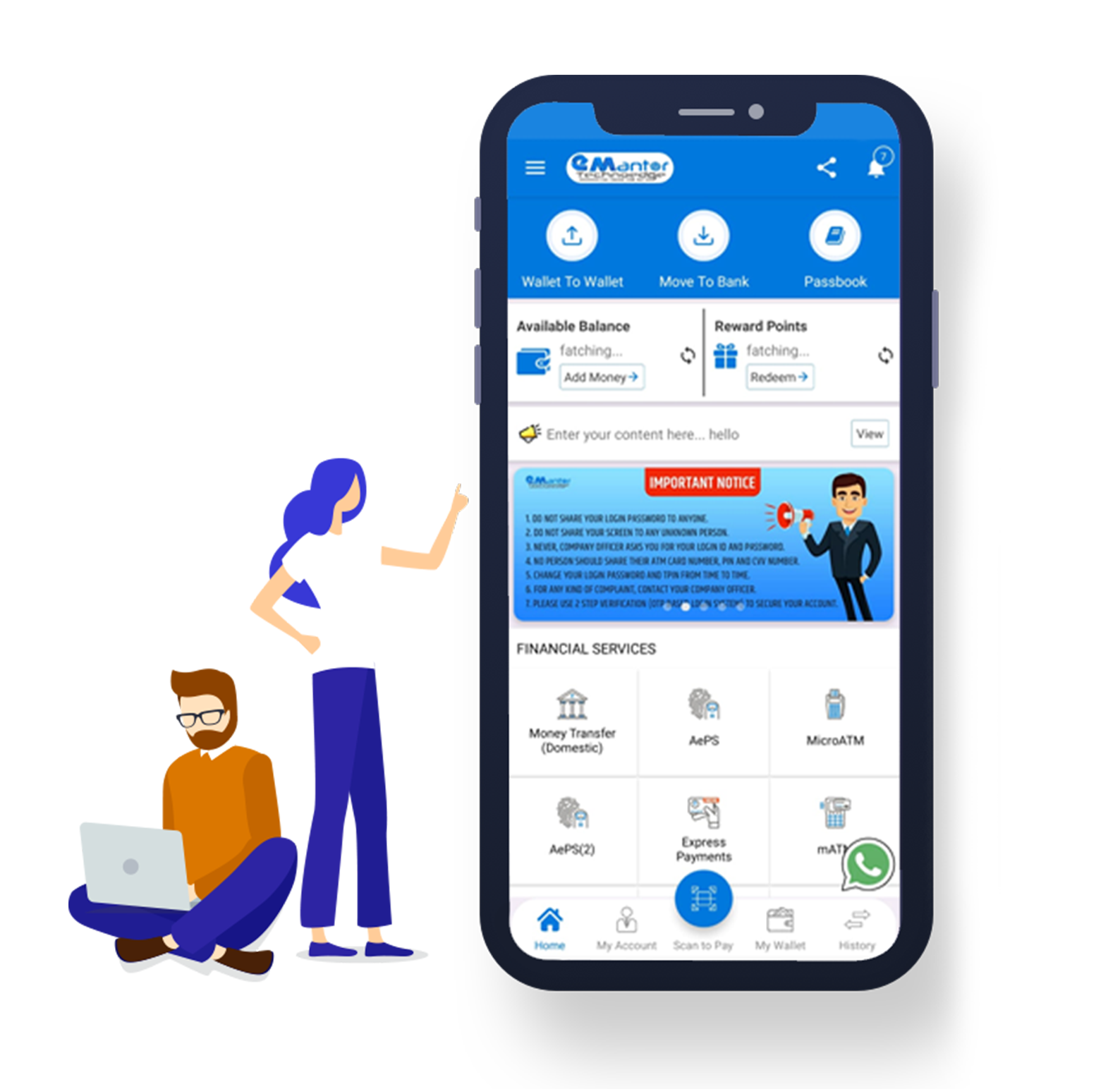 Emantor - A user-friendly mobile application, offer all in one recharge, money transfer, aadhaar enable payment service to master distributor, distributor, and retailer. Join Emantor become a agent like master distributor, distributor, and retailer and earn money using Emantor mobile application platform.
User friendly Interface
Secure Wallet
Multiple Services
Push Notifications